Sinus Center LA
We all need an optimal amount of Oxygen to stay healthy. If you snore at night — or if you experience open mouth breathing, or sinus or nose congestion — or if you feel tired during the day, your health is being compromised.
HOW WOULD IT FEEL TO.. BREATHE BETTER, SLEEP BETTER, LIVE BETTER.. WE CAN HELP
Meet Dr. Amoils
TOP SINUS DOCTOR IN LOS ANGELES
C. Philip Amoils, MD is a board-certified Ear, Nose & Throat Otolaryngologist (ENT Specialist) and Chief of Surgery at Sinus Center LA here in Pacific Palisades.
Dr. Amoils is a luminary for image-guided sinus surgery at Sinus Center LA. Doctors throughout the USA and around the world can virtually observe his surgical technique at the Palisades AAAHC Surgical Center. He also provides educational onsite teaching and demonstrates protocols he has developed for sinus congestion & headaches, snoring, Chronic mouth breathing, nasal obstruction, and obstructive sleep apnea using minimally invasive procedures and surgery.
Specialties
Ear, Nose & Throat (Otolaryngology)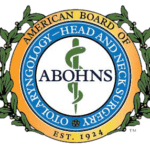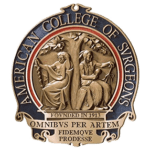 Specialty Interests:
Sinus Surgery
Minimally invasive image-guided procedures for sinus congestion, facial pain, & headaches
Sleep Disordered Breathing
Mouth Breathing and Nasal Congestion.
Snoring & Upper Airway Obstruction
Ear Popping & Pressure
If you suffer from Snoring, Sleep Apnea, or Sinusitis we can help. We Have the Best Sinus Doctor in Los Angeles.
(And yes, most insurance plans cover the costs.)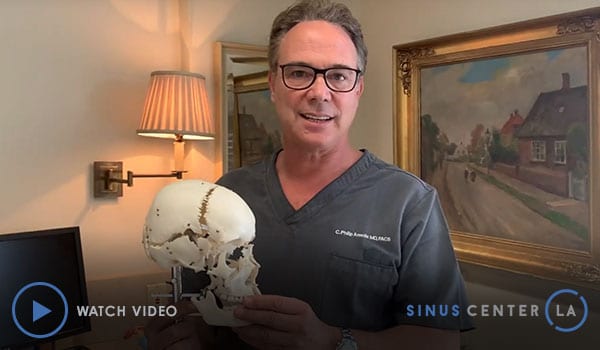 Ear Pressure & Popping
This is blockage of the connecting tube (ET) between the nose and the ears.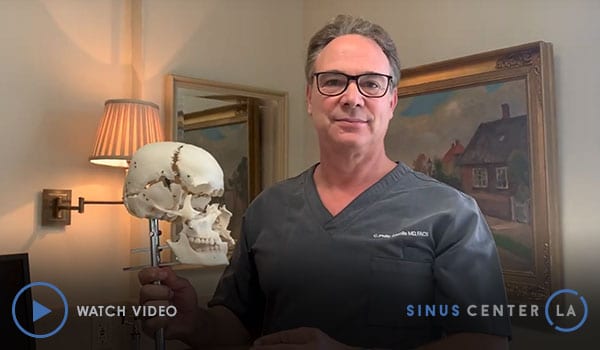 Sleep Disordered Breathing
A Palatoplasty is a minimally-invasive sleep apnea procedure that shrinks the size of an enlarged or elongated uvula using laser technology.
Patient Reviews
Patient Review

"Dr. A and Dr. J definitely saved my marriage.  And they probably saved my life."

Sleep Apnea and Snoring

"I couldn't breathe at night and it was causing serious health problems. Thank goodness I found Sinus Center LA."

Kim W.
Teacher

Sleep Apnea Patient Review

"I wore CPAP machines for years because of my Sleep Apnea, and it was a nightmare. I couldn't believe there was actually a cure."

Leon M.
Coder